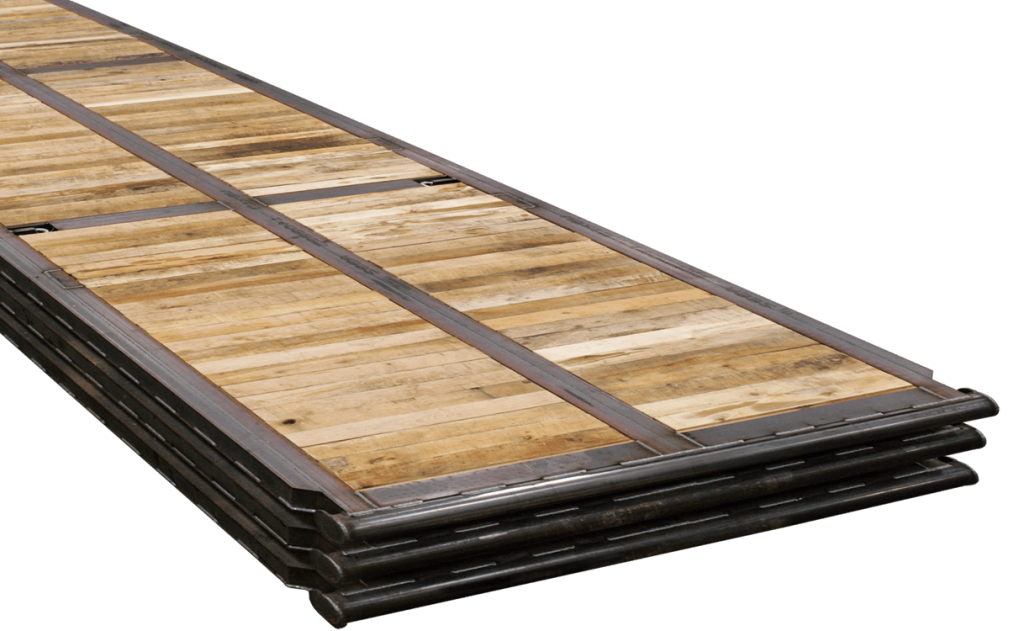 We start with high quality, Pennsylvania and other eastern USA hardwoods, known for their high density and strength. Our integrated lumber mill cuts and sorts raw timber. Then, three separate grading processes are used to select hardwood to insure that your mats contain only the best cuts of:
Cherry
Oak
Beech
Hickory
Maple
Birch
Flat Welding For ADDITIoNAl STRENGTH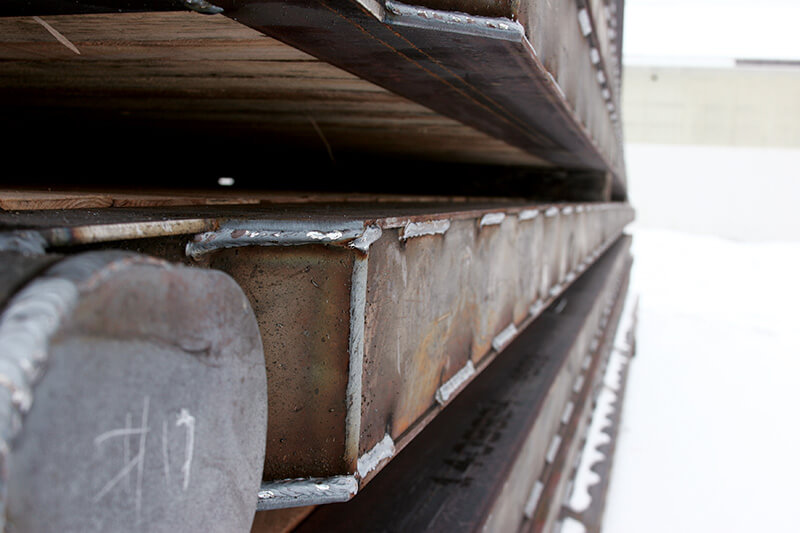 Welding
Flat welding is used on all welds. This technique results in deeper penetration of the welds, greater strength, and cleaner non-drip welds.
We don't skimp on welding wire – we use at least 45lbs. of welding wire on each rig mat.
Hydaulically pressured wood inserts

Other Features
Our standard mats are a full-sized, 8' x 40' and 8' x 20' format.

Lifting shackles have 3 load bearing surfaces which eliminates the chance of pins bending. Drain holes are located at each shackle to keep them dry and clear of debris.
We offer custom 3-beam and 4-beam mats including, but not limited to, 8' x 30', 4' x 20', 4' x 30', and 4' x 40'.
Sides are boxed with 1/4" plates that are stitch welded in 6" increments.


Wood beams are positioned crossways along the mat frame and hydraulically pressured into place. This technique is used to create an extremely tight fit. It also provides excellent water-tightness, even weight distribution and increased strength.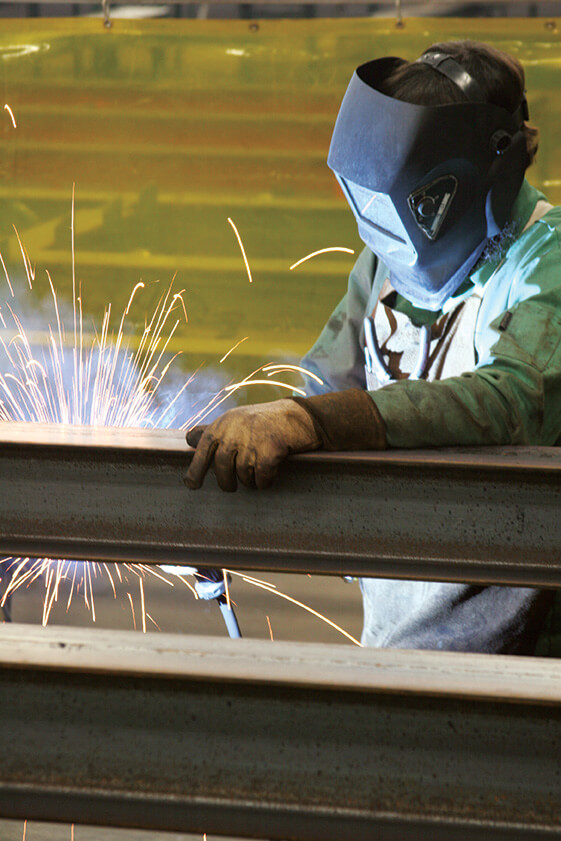 Patented Extra Strength Gussets
The patented Alberta Rig Mat was designed by Peter Relland who worked on the oil fields for over 20 years in some of the most brutal environments. He saw first hand the performance issues with rig mats. Peter used this experience to design the best mat on the market. 
To create the strongest frames available, we use a square tube connection which fortifies cross-members to beam junctions. This is achieved by including gussets on each side of the frame's construction.